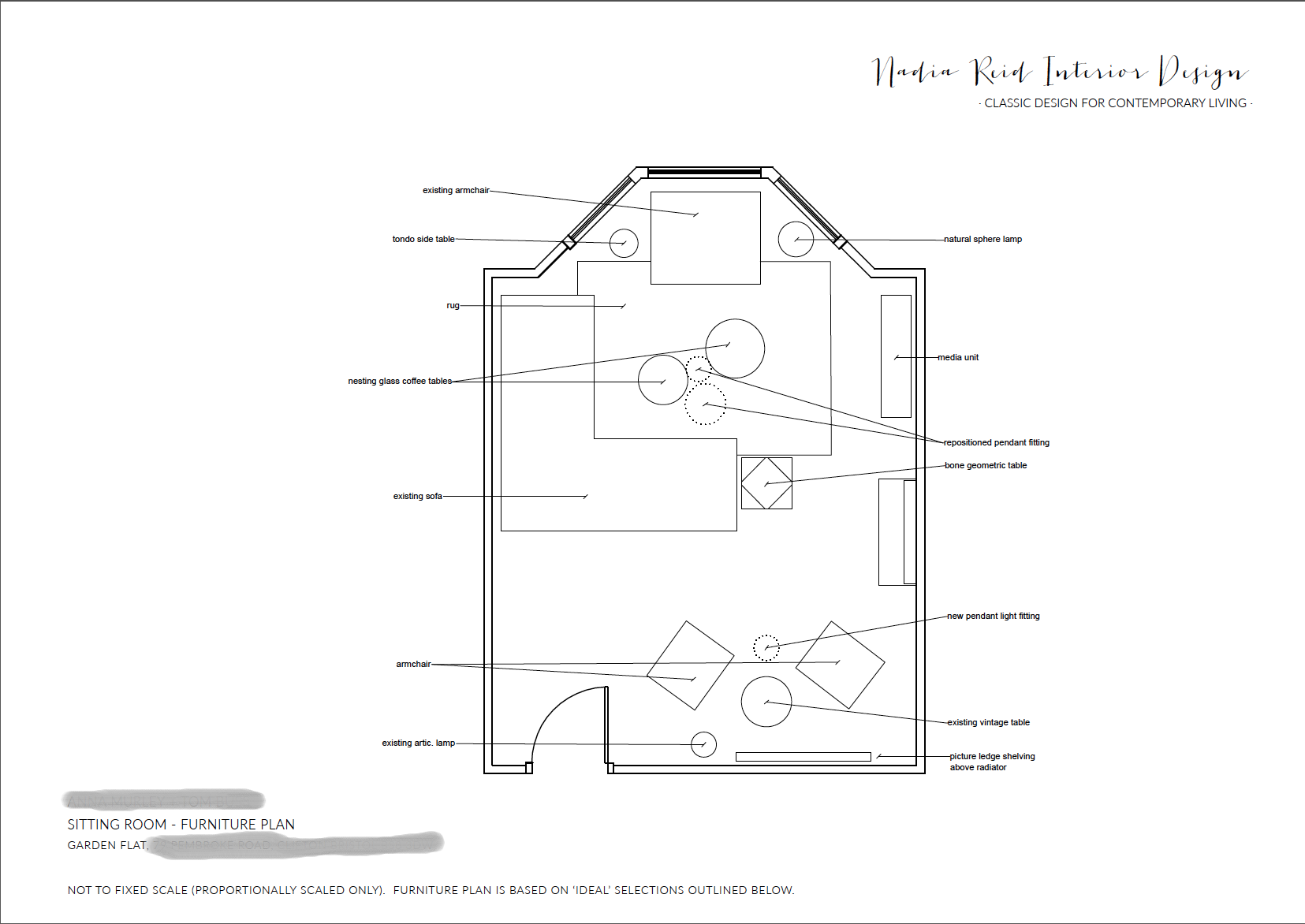 LOWER GROUND FLOOR SITTING ROOM
This scheme was created for a professional couple who were aiming to inject personality into their dark reception room. The room benefits from a beautiful shuttered bay of windows, which the owners had lovingly restored, but also has a tricky dated fireplace on a long flat wall. We created some different seating areas to break the room up, added lots of texture and quirkiness, and some eclectic touches to reflect the clients' love of travel. The couple did not want the expense and disruption of replacing the fireplace, so we used specialist products to paint it to tone it down and made sure there were plenty of other details in the room to draw attention away!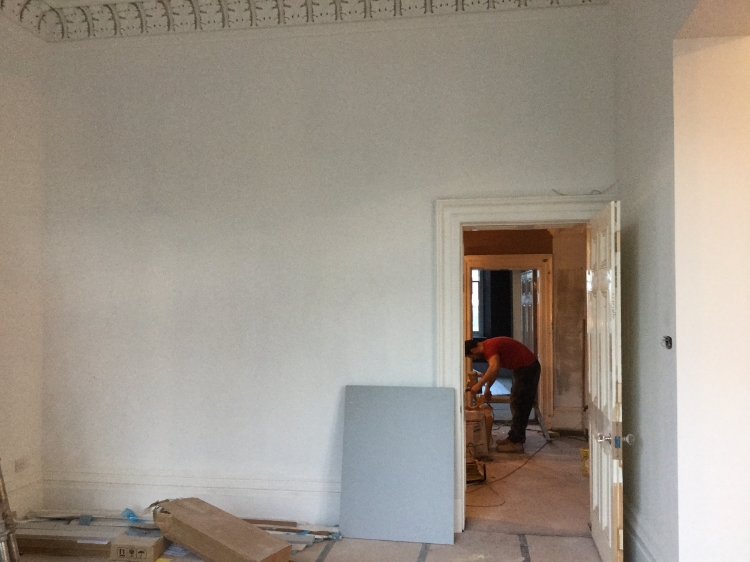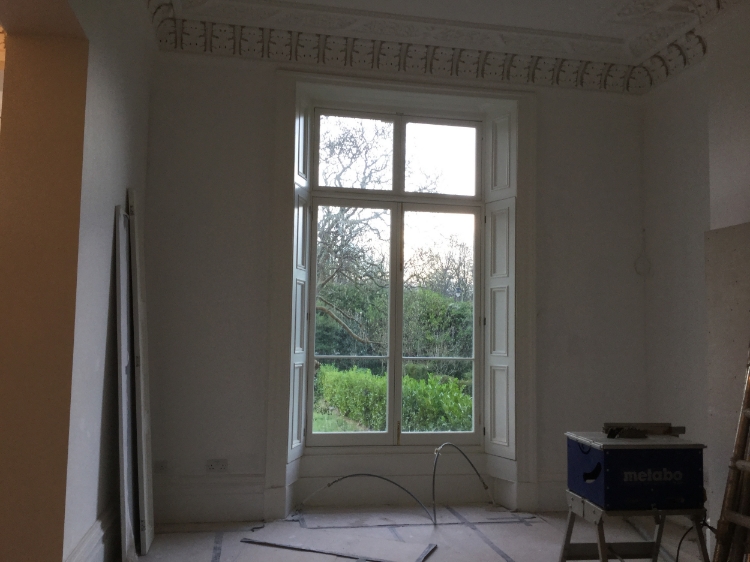 family room (layout and interior decoration)
The design of this room is part of a larger project involving the renovation and decoration of a large Victorian house in Bristol. Other rooms on the ground floor employ strong colours and a more formal feel. It was important that this room feel friendly and cosy for the family, while still providing a sense of continuity of style and colour with the rest of the house. Photos to follow soon!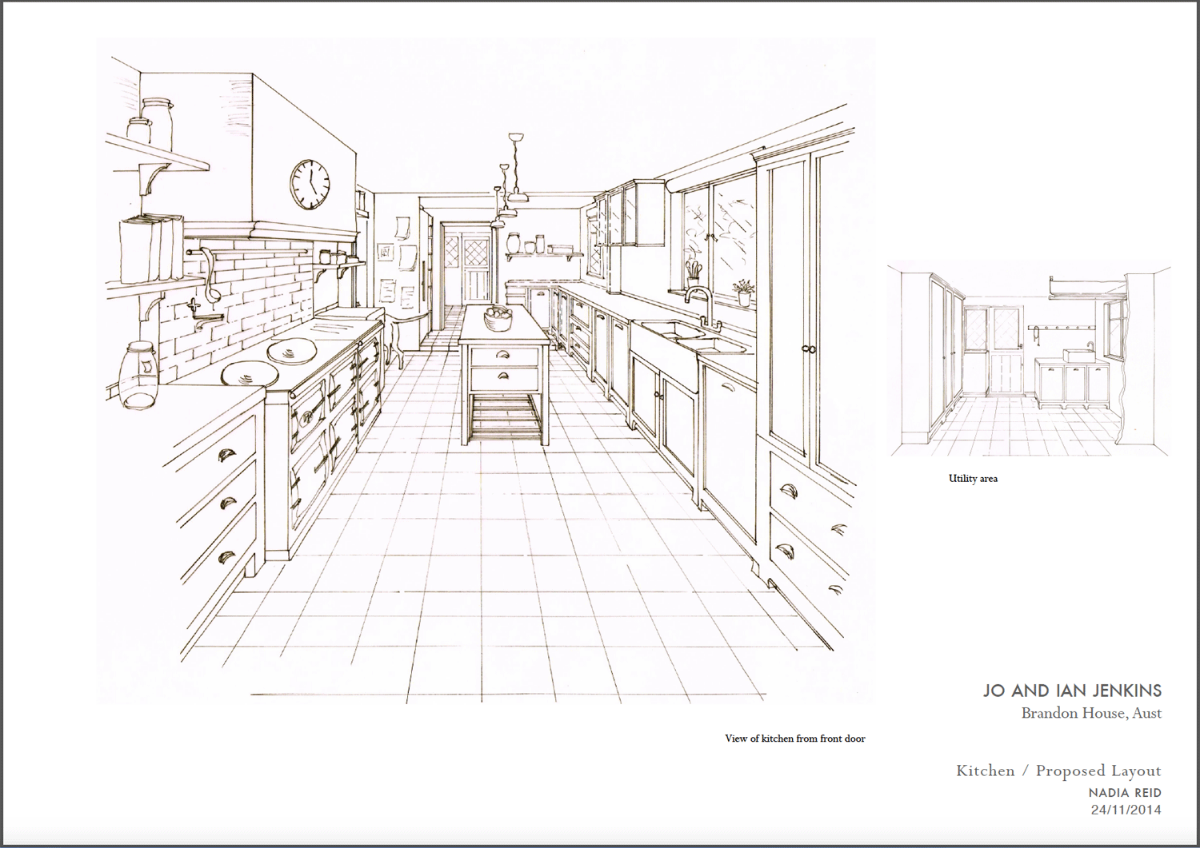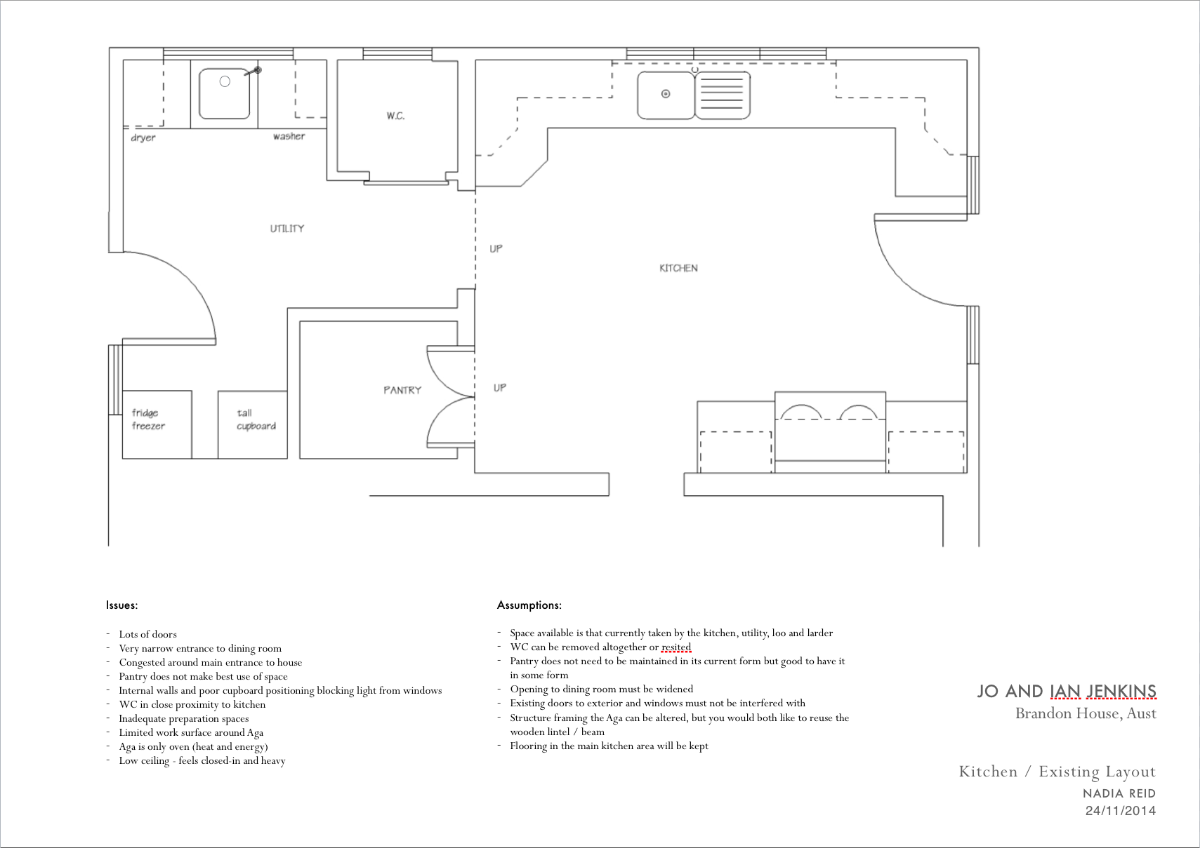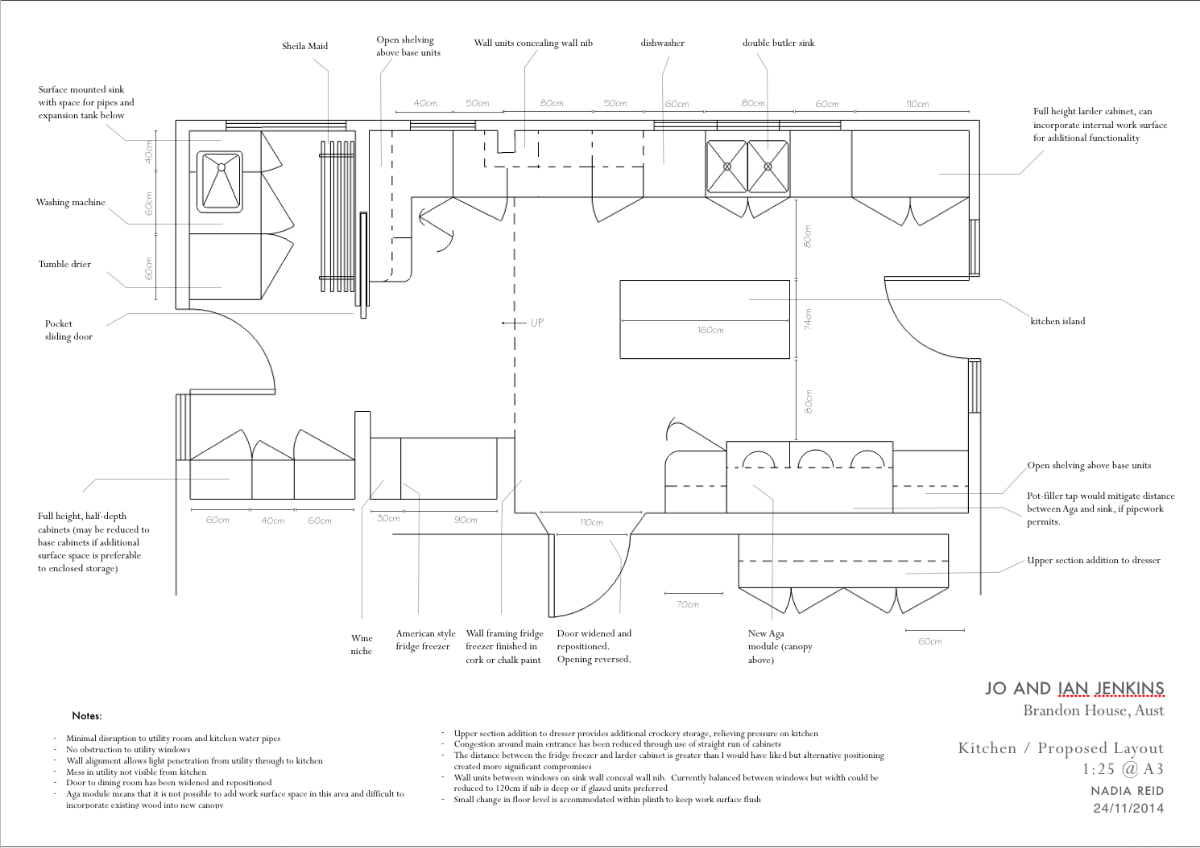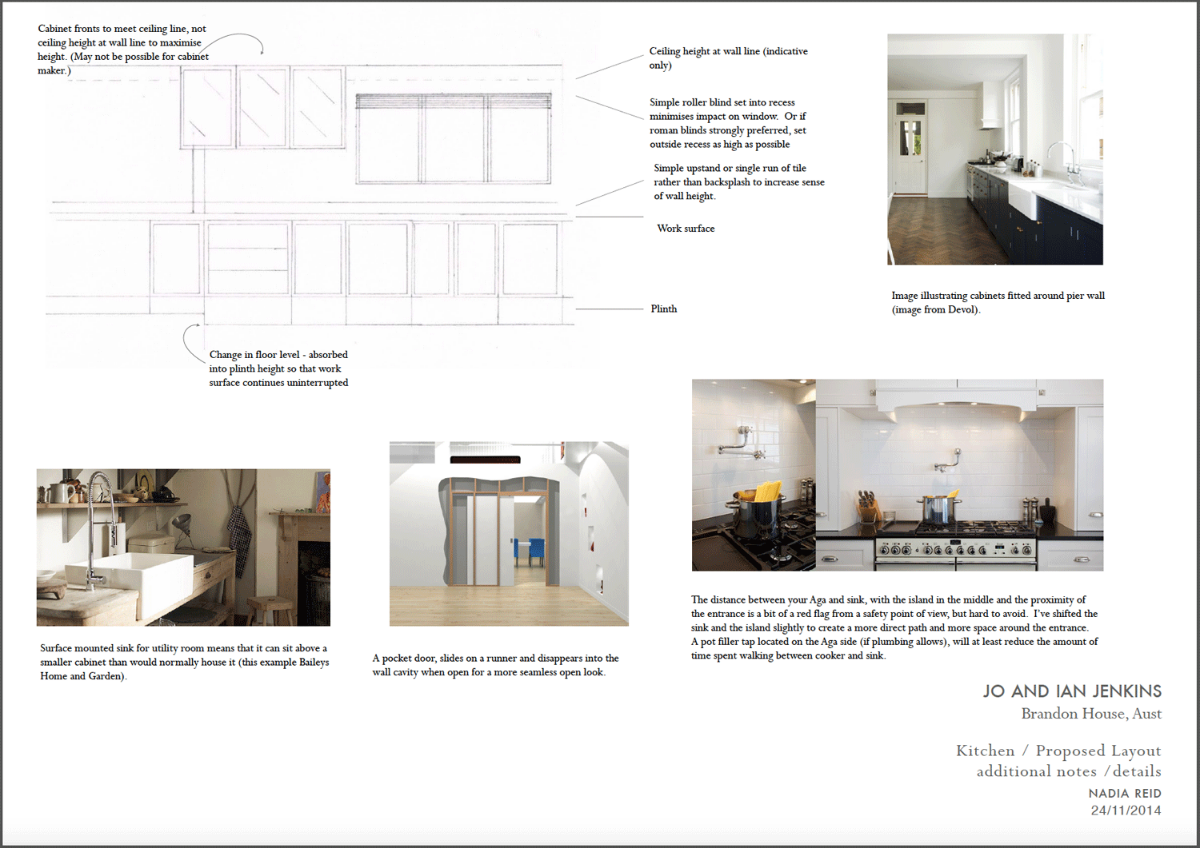 KITCHEN REDESIGN (SPATIAL PLANNING)
Ian and Jo live in a 400 year old cottage, with a kitchen that doesn't really reflect their lifestyles and modern family living. They wanted to explore how they could best utilise the space available to them, without the major disruption of relocating the kitchen or extending. They had different views on what could / should be done and differing attitudes towards building work. We redistributed the space allocated to the kitchen and utility areas, relocated the adjacent W.C. and altered the layout to increase the sense of light and space. Having been persuaded of how different the kitchen could look, the clients decided to be a bit bolder and address the different floor levels while undertaking the work. Kitchen cabinets made by Harrison & Pope.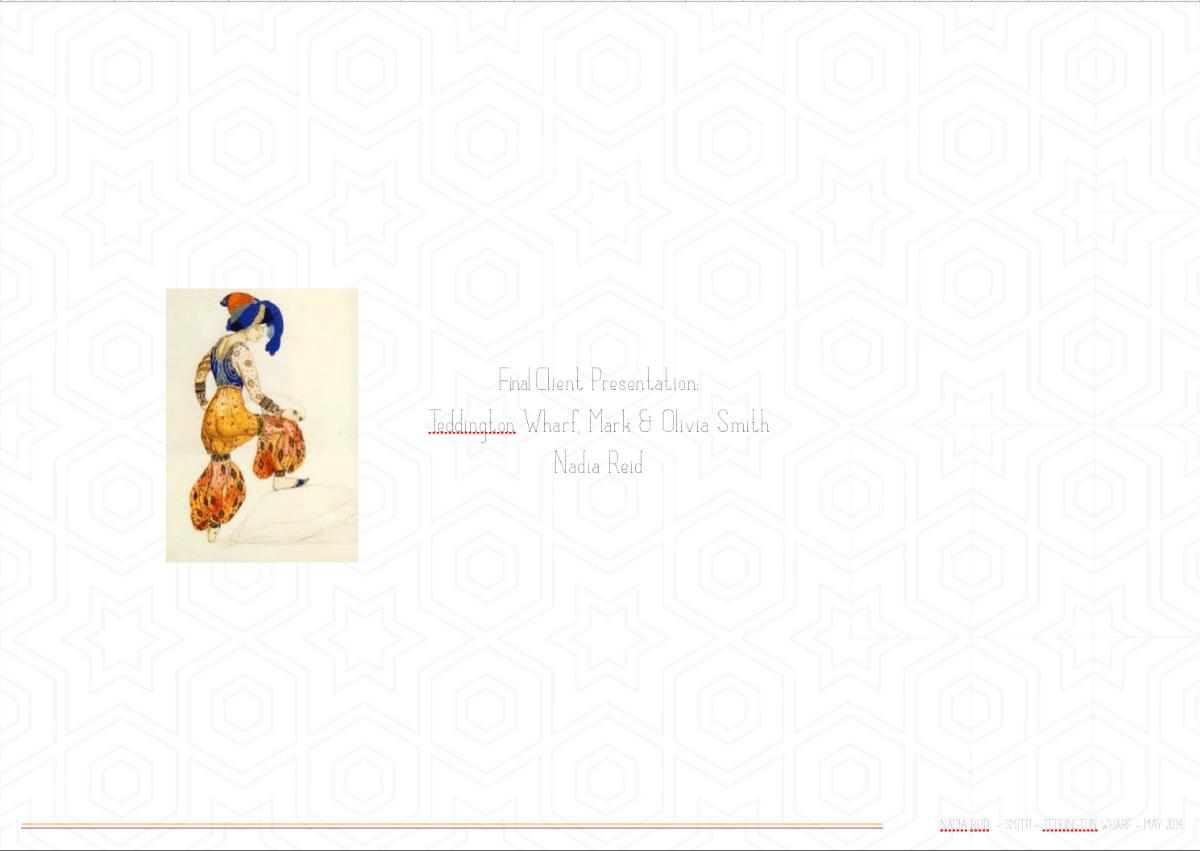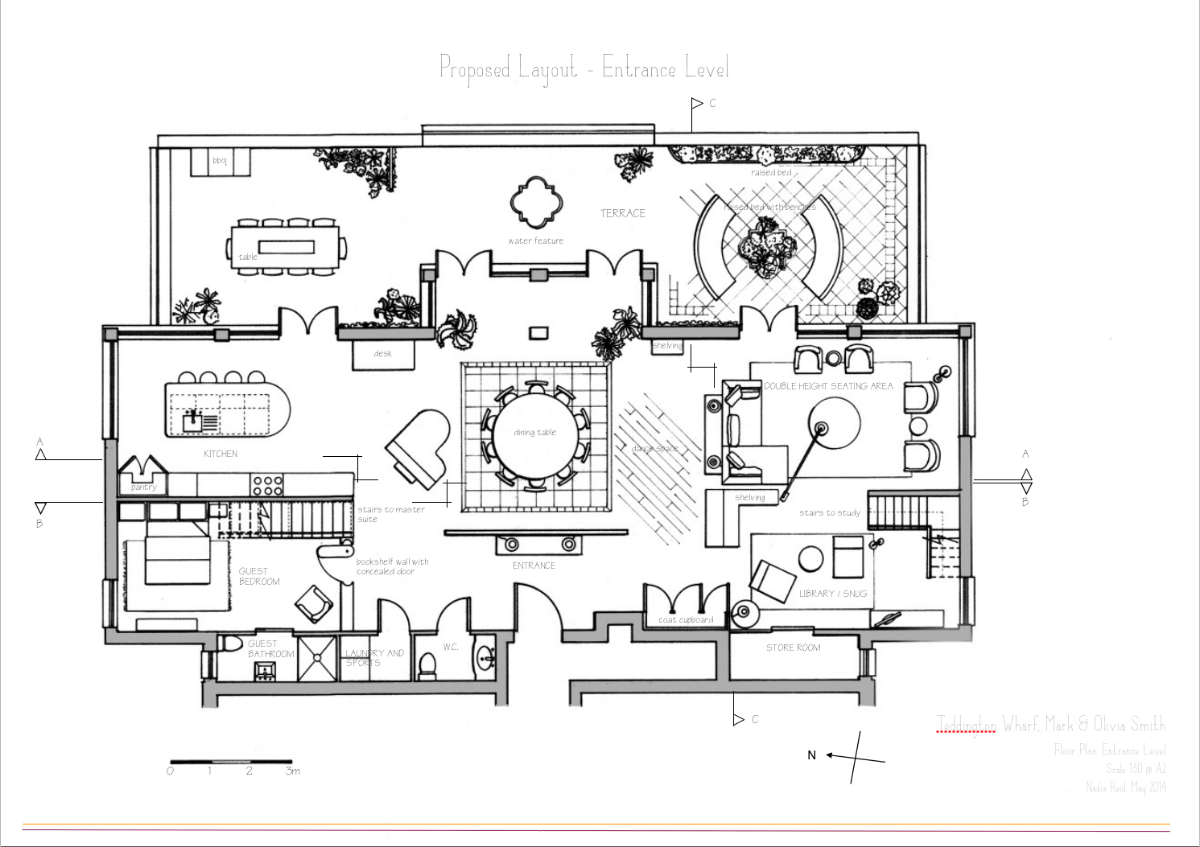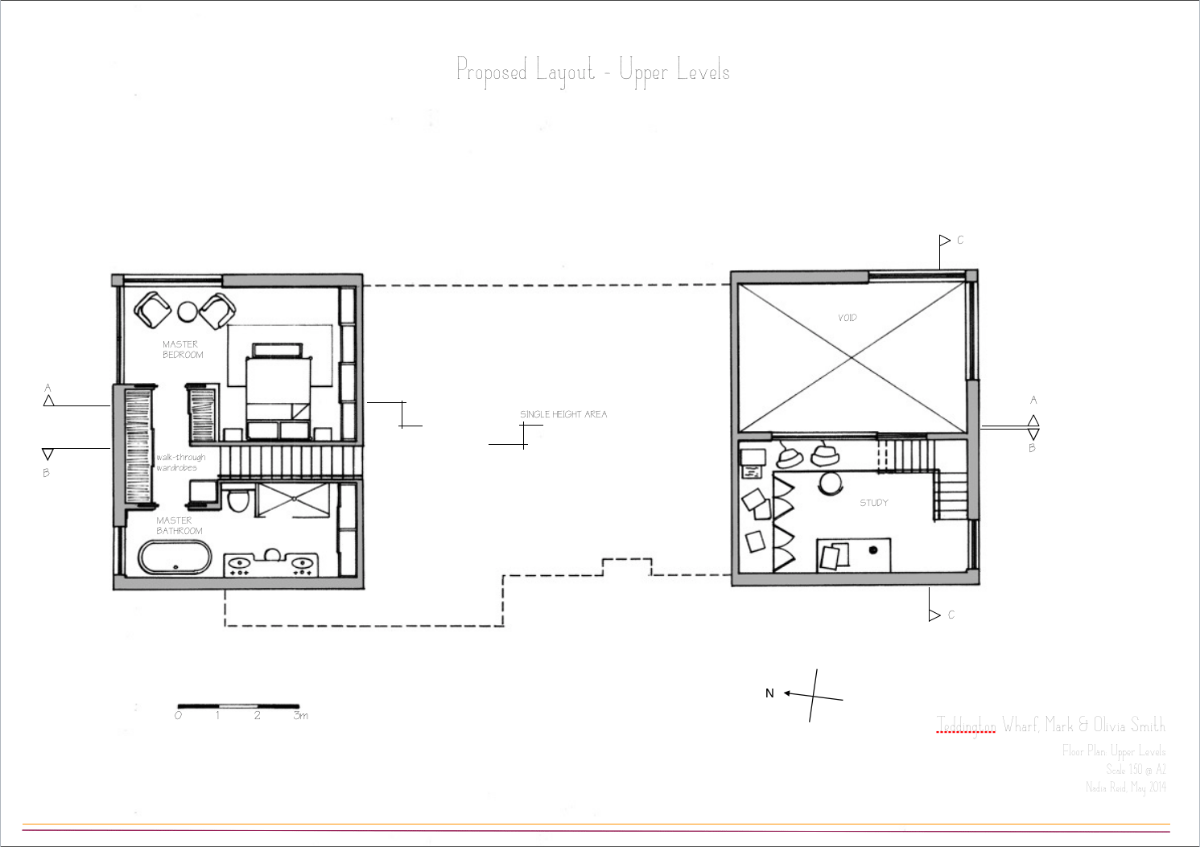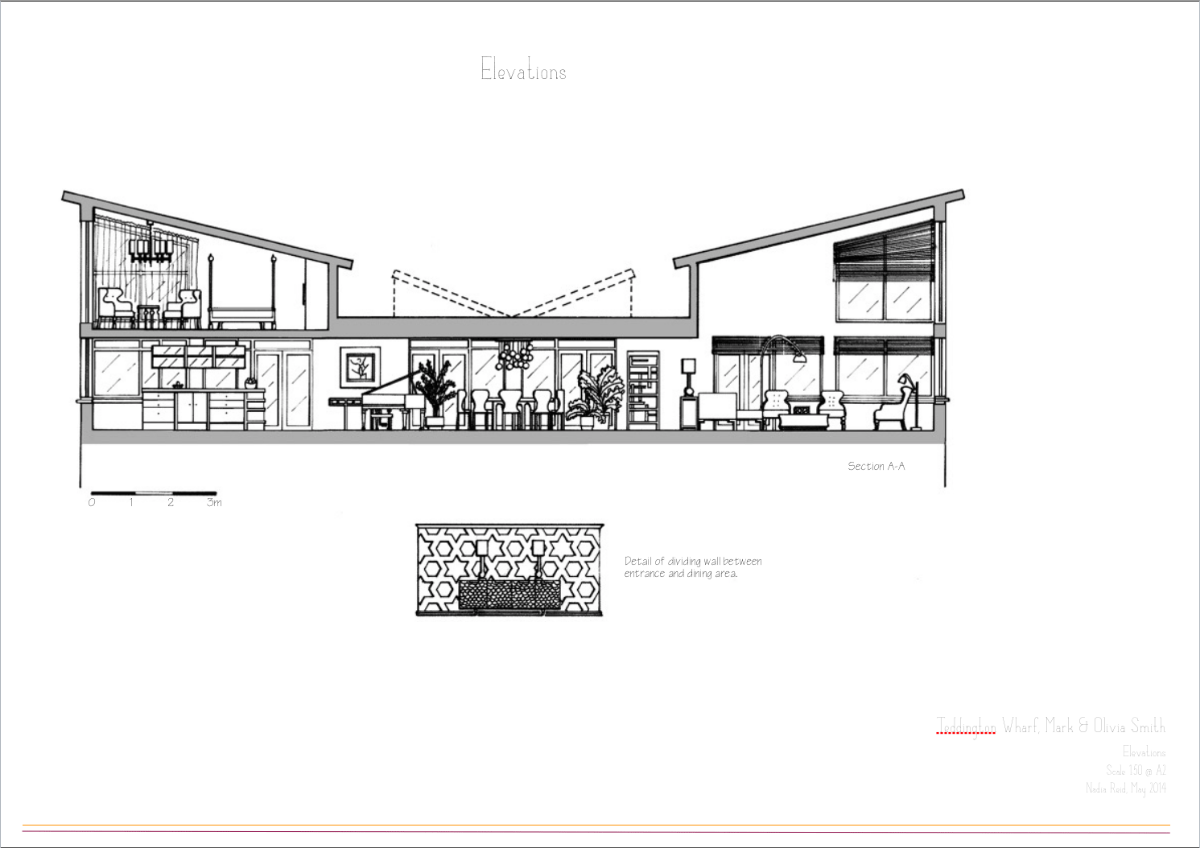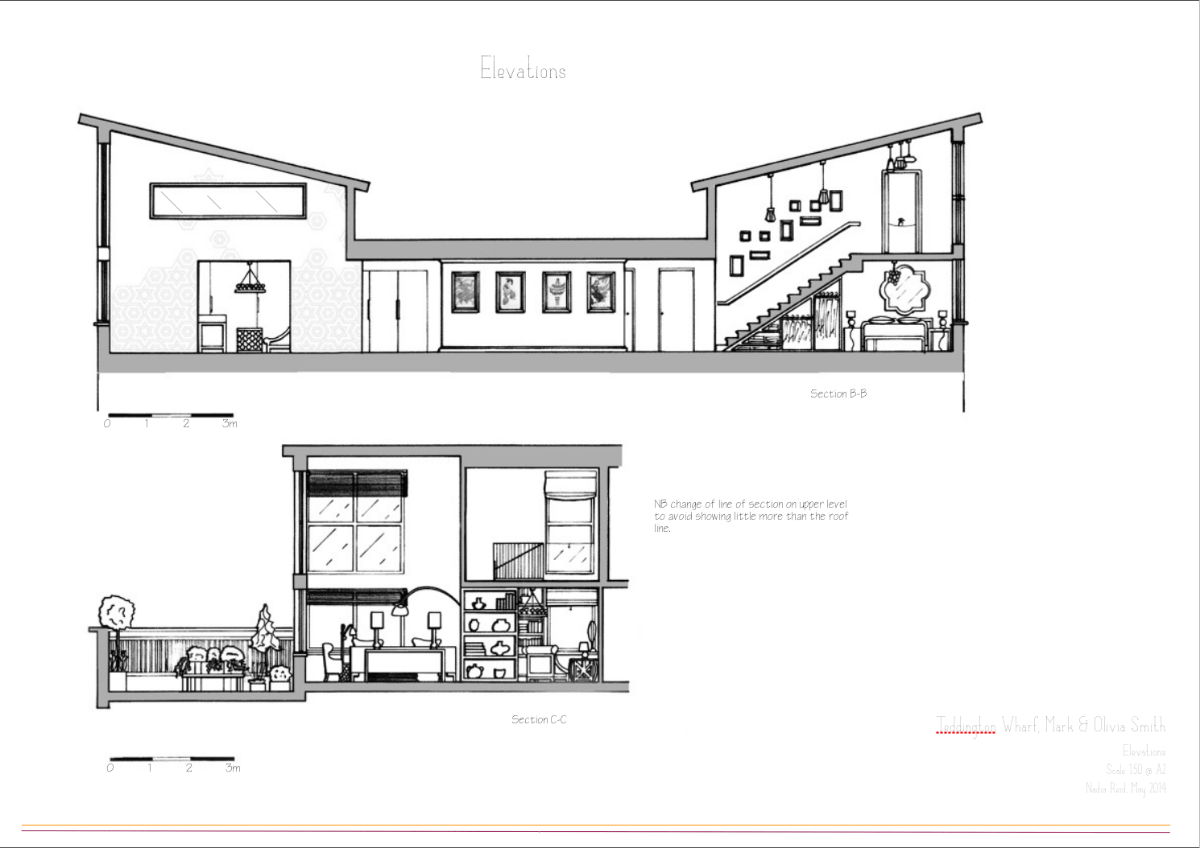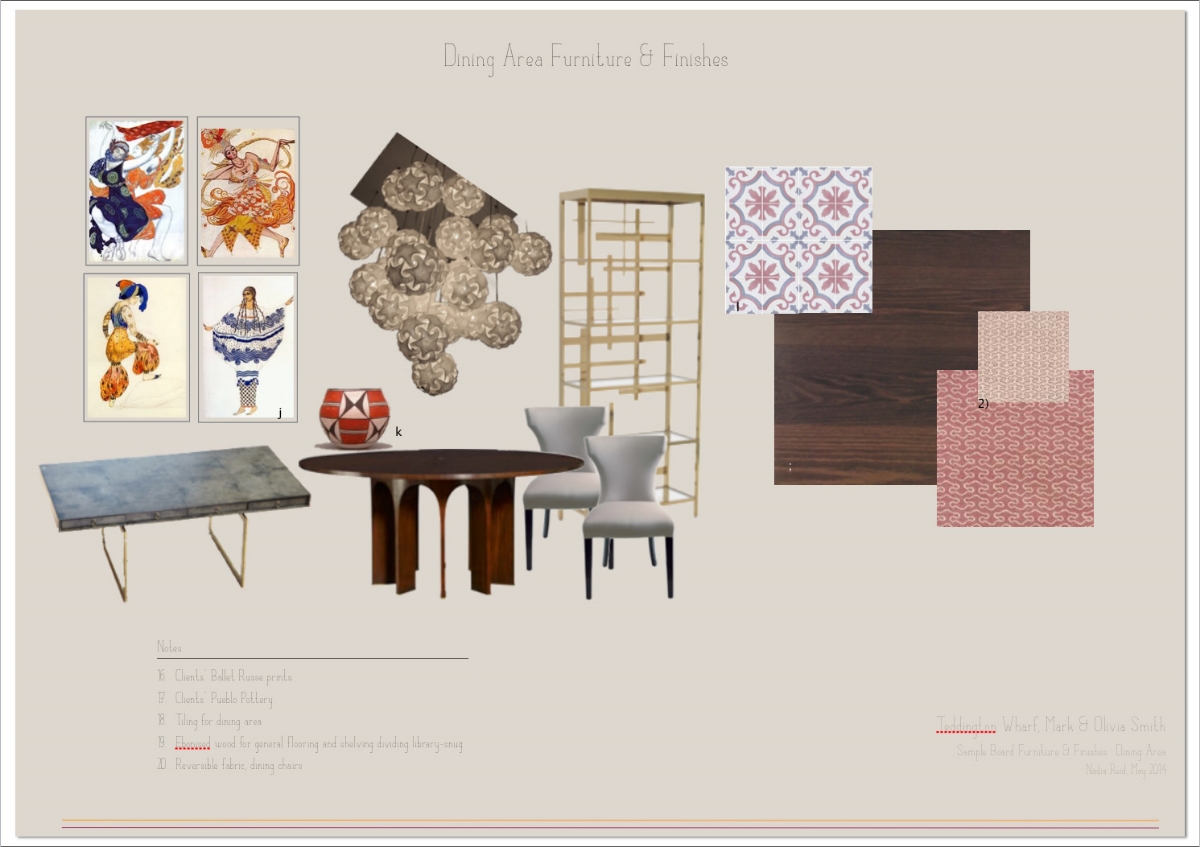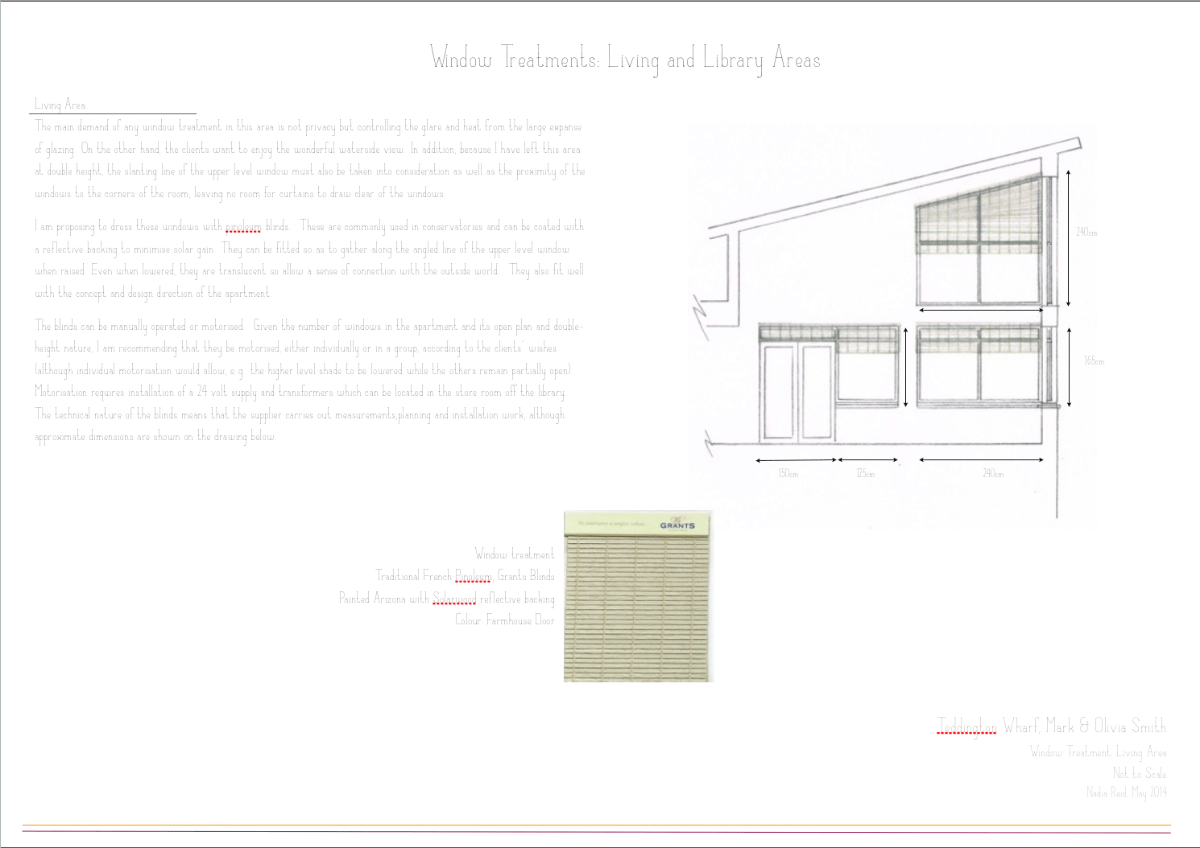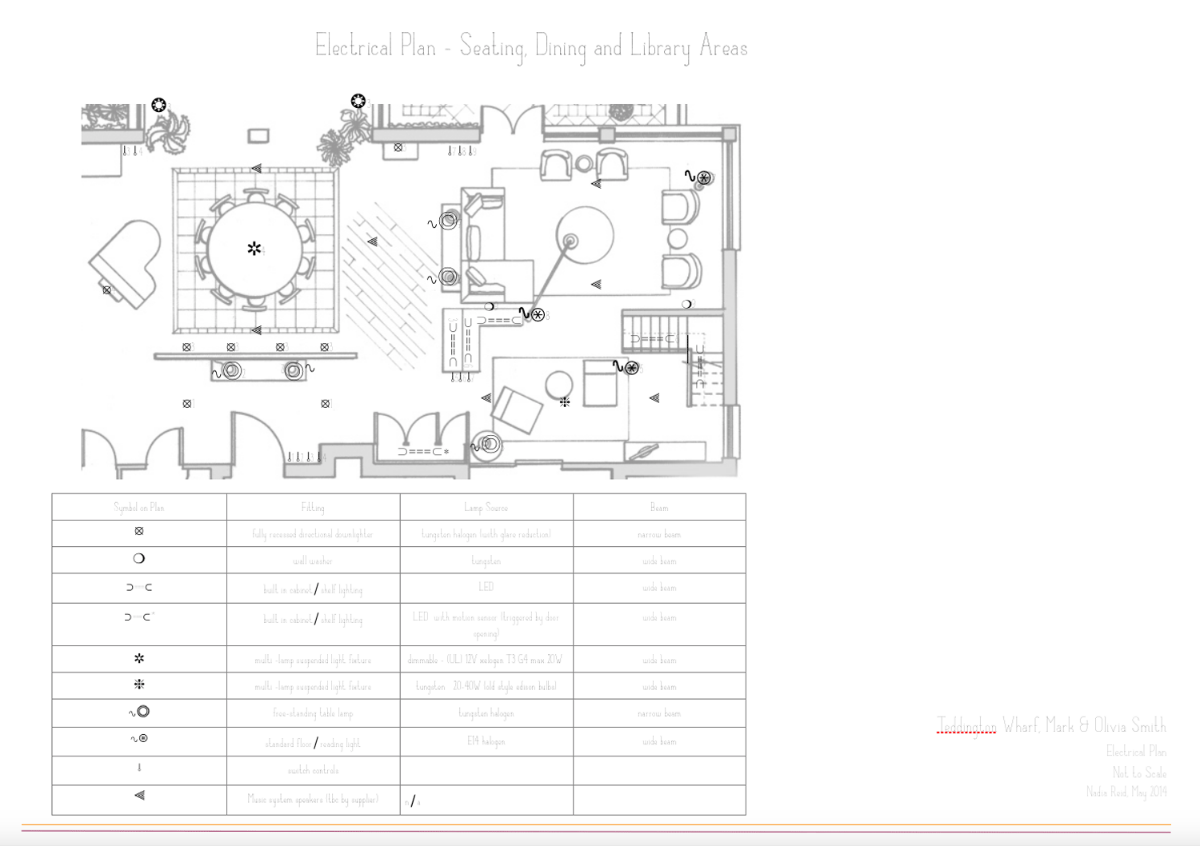 TEDDINGTON WHARF (COMPLETE REMODEL)
A total residential remodel for a riverside apartment in Teddington Wharf, London, including a completely new configuration of the space, staircases, electrical plans, kitchens, bathrooms, furniture, fittings and window treatments. The clients have eclectic tastes and wanted a home to reflect their love of travel and entertaining, as well as accommodating home working and housing a sizeable quantity of books, sports equipment and a grand piano.
The result is a space that is sophisticated but not too fussy, quirky without turning into a pastiche, and offers open plan sociable spaces but also quieter niches for the residents to enjoy when alone.
kitchen redesign
A quick project undertaken while studying to help friends get the most out of a tight budget following structural work to their kitchen-diner. We used Ikea cabinets and reused and replaced original floorboards to keep costs down. A whole wall of full-height storage combined with low level cabinets elsewhere helped to maintain an airy feel. The combination of white and grey with some bold punches of colour is a practical choice for a young family.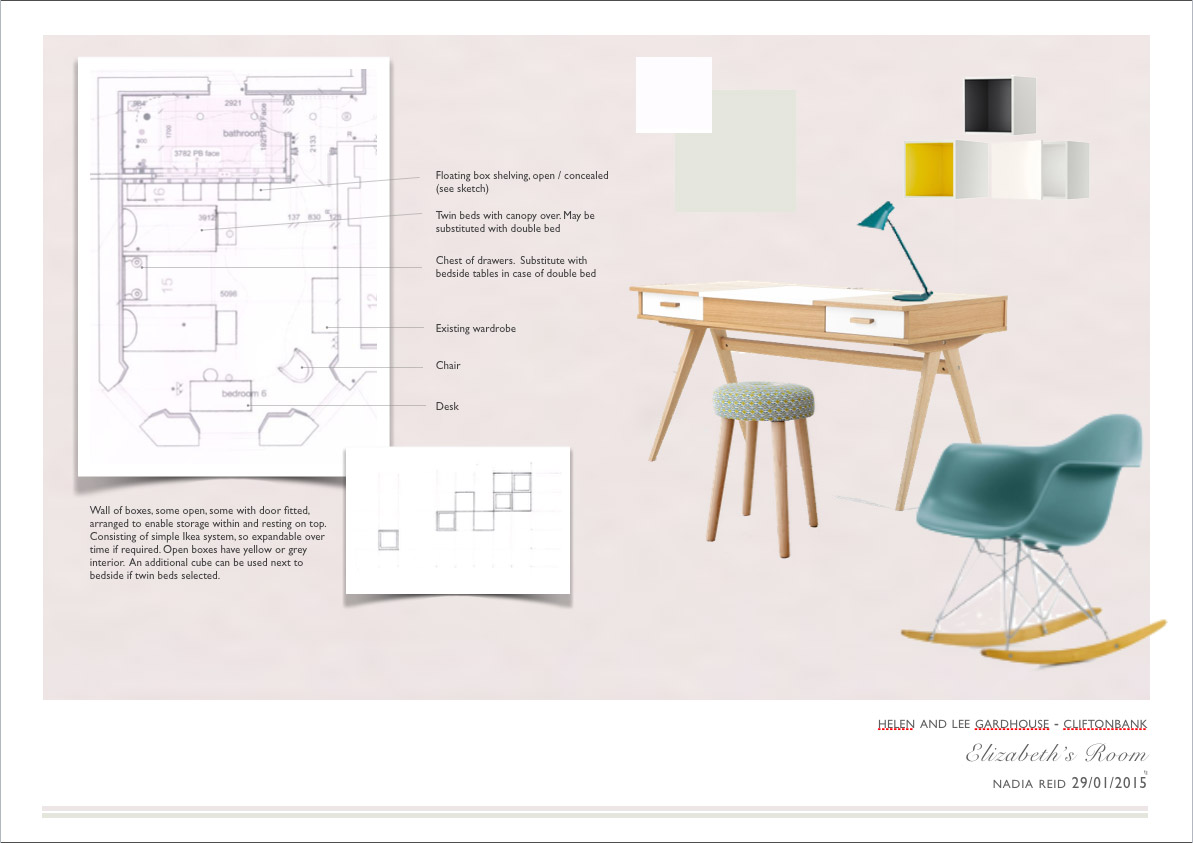 THREE SISTERS (BEDROOM DESIGN)
Parents Helen and Lee are in the midst of a major renovation of what will become their 'forever home'. They want a house that flows, fits their lifestyle and doesn't take itself too seriously. It was important to them that their girls feel at home straightaway, with rooms that sit well in proximity to one another, while reflecting their very different personalities.
The three bedroom designs form the first phase of my work on the furnishing and decorative elements of the entire house and incorporate some existing pieces as well as some quirky requests, while always remaining mindful of the need for longevity of the designs.